During my internship at Microsoft, I decided to create a Windows Phone 7 app in my spare times. The reasons I started this were to get familiar with C#, Silverlight and getting the idea behind Windows Phone 7 SDK, how it is designed and Microsoft's approach to developing mobile apps from developers' point of view. With this app I'm participating to #WPAppItUp contest organized by Windows Phone Team for students.
The ironic point is Windows Phone 7 is NOT being sold in Turkey. The first time I have seen WP7 is when I came to Microsoft, because as you may guess, considerable amount of MS employees use WP7. Sadly, a student has no chance to develop apps for WP7 except using the emulator. This is terrible and still many students participate to contests like Imagine Cup with WP7 apps.
So, my app is: Colorify
With Colorify you can choose or take pictures and then we make them black & white  for you and the you click on the screen to recolor specific parts of the image and then share it on your Facebook wall and Twitter. Similar apps exists on both Android and iPhone marketplaces, and that's my first paid app, I'm selling it for $0.99 on Windows Phone Marketplace. There are a few screenshots below, you can find more on Marketplace page. Thanks to _Yenel _for mentoring during development of the app.
[Download Colorify from Windows Phone Marketplace]
Here's a screencast of the app, thanks to Asli:
Epilogue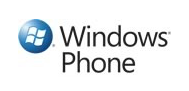 Previously I have developed 2 small apps for Android platform and I'm currently an Android user. I even developed a  The way Microsoft designed Windows Phone is very similar to Apple's approach to iPhone rather than Android as you might expect. To be honest, I didn't develop any Windows-specific programs before and it was a good experience even though WP7 tools and platform SDK are still a little bit new and has problems, but was definitely worth trying this.